Leni Goes Geometric Pink
Life quotes by leni:
"If the shoe fits, buy it!"
&
"Eat some cake for breakfast"
All of us here at Red Aspen couldn't agree more with Leni's lovable and quirky sayings. Learn more about Leni, the woman behind the Leni Goes Geometric Pink Nail Dash.
As the first member of her family in her generation to move from Poland, Leni ventured to the United States in her twenties to start a new and exciting chapter in her life. Not long after, she met the love of her life, who had his hands full raising three children of his own. Immediately, Leni fell in love with them and took the children on as her own. This was the beautiful start to a wonderful, loving family.
Leni's vast heart and ample positivity constantly inspired those around her. Her legacy continues, even now that she has passed away. Leni's granddaughter said she was "the last one to ever pass judgement, and no matter what the issue, she welcomed anyone with open arms. And a glass of white wine of course". Leni's candid attitude and positive outlook on life is what made her such an enamoring woman.
What an absolute inspiration- cheers to you, Leni!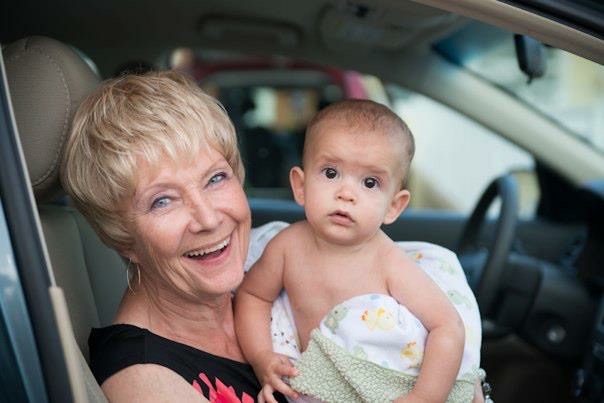 "Beyond her #extra fashion and beauty, her heart was what made her undeniable."
Her granddaughter recalls many childhood memories when she and her siblings would parade in Leni's closet, trying on her beautiful wigs, unique jewelry, and delicate silk robes. Leni was known to be ahead of fashion and beauty trends, as she never had a day she wasn't looking and feeling absolutely beautiful. Her beauty was evident on the inside as well, nothing but kind memories were spoken by her granddaughter that supported this. "She never turned away a stranger at the dinner table, family was still welcome after divorces struck, and her grand kids could never do wrong. Lucky me!" Leni's naturally charming character to accept those for who they are and to care for her loved ones, makes it unbelievably easy to see why she was such a lovable and warm woman.
Leni's granddaughter had a few final thoughts about this wonderful woman and how she was so influential. Watch below!