Trend Alert: Green
Lively. Bold. Radiant. Green is a color of elegance and beauty.
Infused with balance and harmony, green calls to mind the importance of appreciating each moment, even the small ones. Often thought of as a color that symbolizes well-being and growth, green accents in makeup and clothes have been a hot trend on the red carpet lately. It's nearly impossible to not look like you're thriving while rocking green accents in your look!
We picked green to be our color of February because it is a such a pivotal month – Valentine's Day brings romance. Winter coming to an end helps us get excited for the growth that will happen in spring. The boldness of the green says "I'm gorgeous, glowing, and thriving. Life's all about having a fun time and not taking things too seriously."
Green is a color found in nature – luscious grass, flower stems, precious gemstones… Emerald is known as a gemstone that is deep and multifaceted, making it a popular color for adding a hint of mystery and intrigue to the everyday or for special occasions.
Throughout history, many countries have chosen green to represent healing and unity. Symbolically, green can represent clarity, renewal and rejuvenation. Those are three things we could all use a bit more of in our day to day lives! This powerful color makes life look more visually appealing thanks to its elegance and beauty, even when used in subtle ways, like the look below.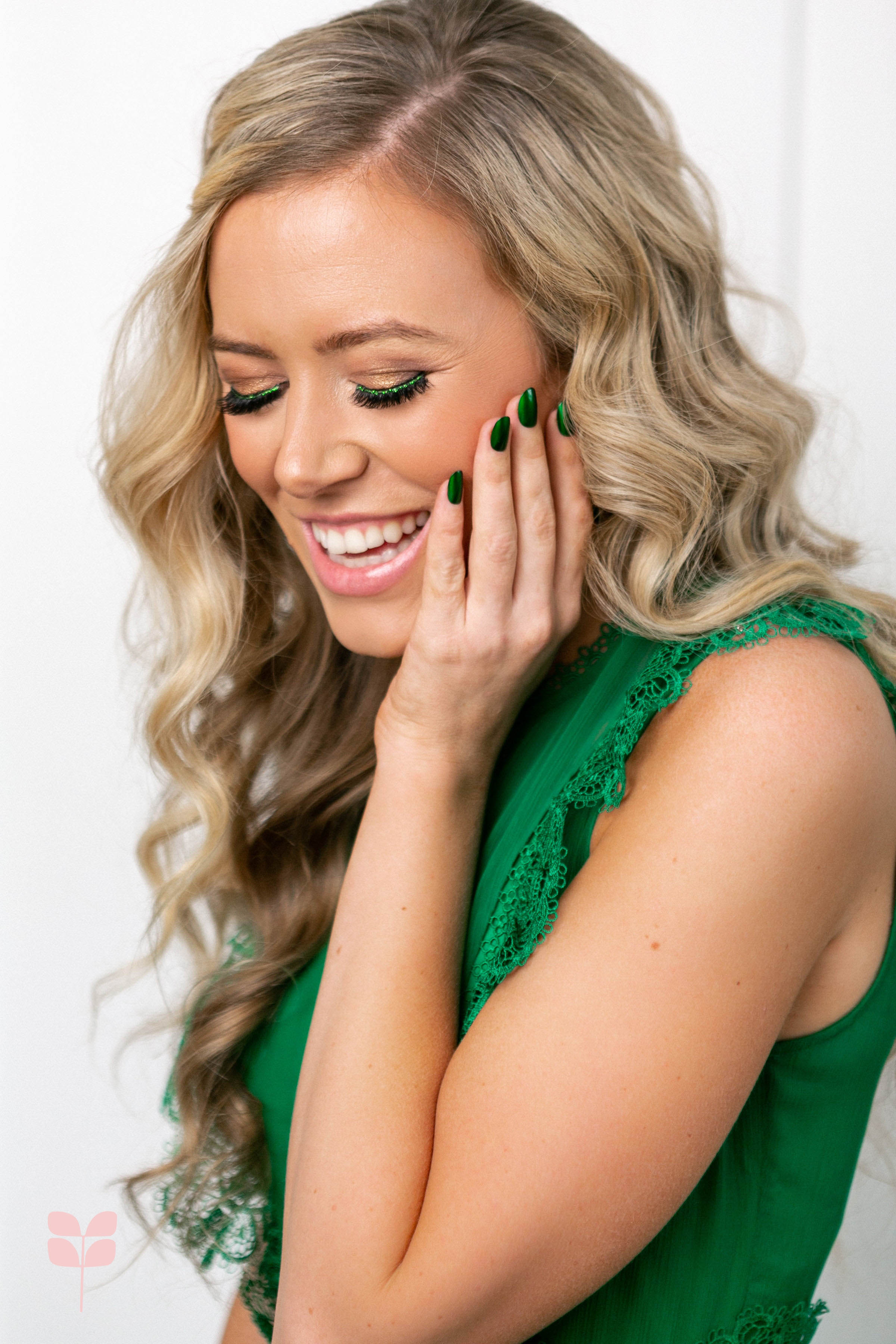 Shake Your Shamrock Bundle
$31